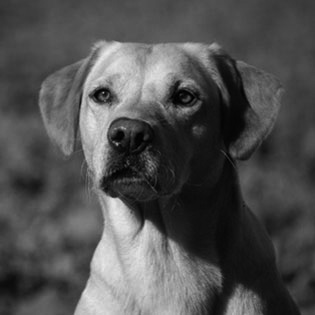 Ragweed's Trace
dam: Ragweed's Joplin
sire: FTCH Craighorn Bracken
pet name: TRACE
born on 05/31/2006
died on 12/18/2017
Health results
HD-A, ED-0, OCD-free
PRA, RD, CAT (eyes clear)
PRA prcd clear
Work results:
Several top results in working tests (beginners to open class)
A hunting test called BLP (I B place in St. Pantaleon on 10/18/2008)
Res. CACT/CACIT in Hungary on 10/28/2010
Show / Confirmation:
"very good" at an international dog show in Klagenfurt on 06/13/2009
Description
Ragweed's Trace is nearly 10 years old. When she was a puppy she already showed a lot of "will-to-please" and was extremely attached to me. She was easy to train and impressed me with her hunting style and game finding abilities. I started breeding my LESSER BURDOCK line with Trace and I couldn't have had a better bitch to start with than her. Altogether, Trace was mated 3 times and had 25 puppies.
Unfortunately, Trace left us way too early. Last year she began to get serious health issues, especially her locomotor system was causing severe problems and pain. We, therefore, had to make the difficult decision to let her go. RIP, dear Trace. We miss you a lot!