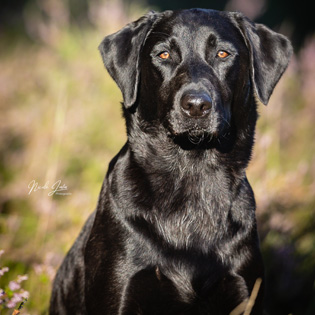 Lesser Burdock Fairmuir
dam: IntFTCH Lesser Burdock Ansdell
sire: IntFTCH Ardmuir Earl of Brookbank
pet name: SCULLY
born on 23/05/2016
Health results
HD-B, ED 0, OCD clear
PRA, RD, CAT (eyes clear on 25/07/2019)
PRA prcd N/N, EIC N/N, SD2 N/N, CNM N/N, HNPK N/N
Work results:
WT Newcomer, Beginner, Novice, Open
Show / Confirmation:
"very good" at WT Karlstift in 2017
Description
Scully is a strong-built, fast and strong-willed bitch, who impresses me with her highly developed game finding abilities. I have run her in several working tests (newcomer, beginner, novice) and hope to be able to run her successfully in FTs in the upcoming years. I am planning the first litter with her at the end of 2019.
(For more information, please go to news – planned I-litter)